Zip Zap Circus School Annual Report Sponsorship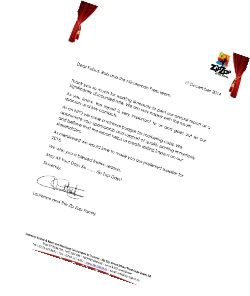 "Thank you so much for working timeously to print our annual report at a significantly discounted rate. We are very happy with the result!
As you know, the report is very important to us and goes out to our sponsors and key contacts.
As an NPO we have a minimal budget for marketing costs.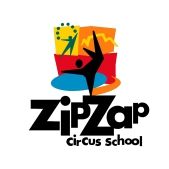 We appreciate your sponsorship and support of quality printing immensely and believe that the report helps us create lasting impact on our stakeholders.
All Your Days Be …… Zip Zap Days! Sincerely,
Laurence and the Zip Zap Family"
Visit www.zip-zap.co.za for more information.
17 December 2014
---
The Business Bridge Initiative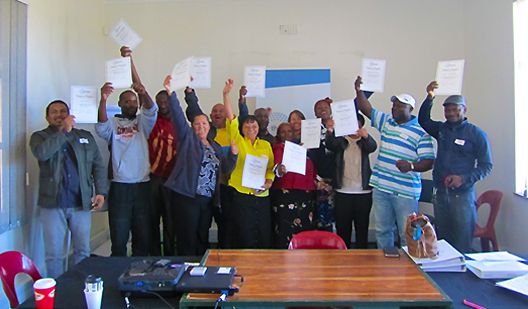 We've partnered with the Business Bridge Initiative in Cape Town as their print service provider, and this year to date have contributed in excess of R25 000 towards their printing costs. The Business Bridge initiative is our principal sponsorship and community development project in 2014.
The Business Bridge Initiative provides business education to aspiring entrepreneurs in the SMME space, primarily from disadvantaged communities. Tutorials are facilitated by local business professionals, which keeps costs low but quality high, and bridges the divide between formal and informal economies.
Rob Brickhill, from our store, is a signed up tutor on theses courses and so we see first hand the amazing contribution the Business Bridge Initiative makes and the impact it has on the community.
The first course this year was run over 8 weeks between March and May in Philippi, for which Minuteman Press Cape Town provided the printed training material at a discount in excess of R10 000. The second course kicked off in June and runs for 8 weeks. We again supplied 300 sets of training material covering 2 different subjects at a discount of in excess of R15 000. Being part of this programme is exciting and we look forward to an ongoing relationship.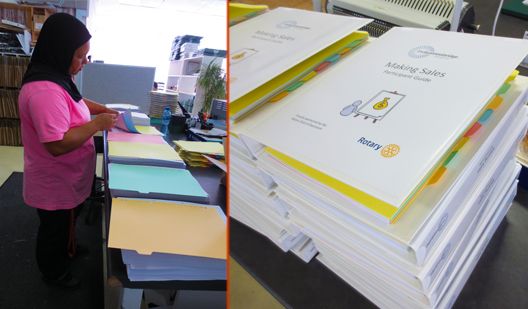 Silverstream High School Book Sponsorship 2013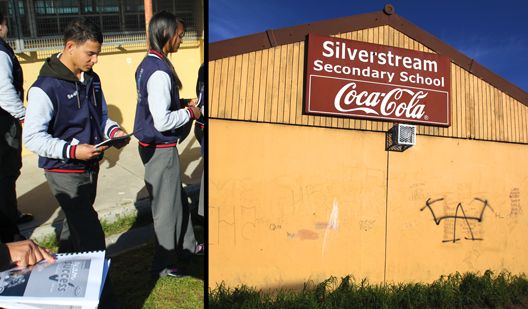 When the Matric results for 2013 were published this year in January 2014, we were delighted to read that the pass rate at Silverstream had nearly doubled from 34% in 2012 to 69%. Minuteman Press Cape Town sponsored additional study aid books from the Paperight library with a value in excess of R10 000 for the matrics.
With our involvement at the school we noted in particular the determination of the teachers in very difficult circumstances, and we congratulate them and of course the learners. We hope our contribution helped in some way, even if mainly from a motivational perspective by letting them know the broader community does care.
News Article 1 | News Article 2
De Waal Park 2014 Calendar Launch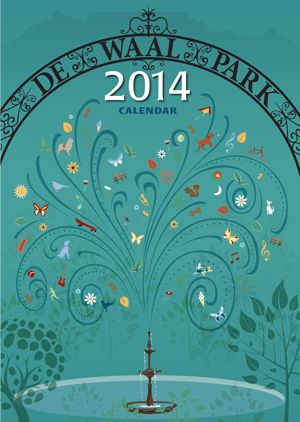 Minuteman Press Cape Town has been a long-time supporter of De Waal Park and has been sponsoring their yearly calendar amongst others to raise funds for the last 6 years. This years calendar was launched on 4 December in the park. It is available for sale at R 120 every week day in the park between 17h30 – 18h30. The calendar will also be for sale at the fortnightly Sunday afternoon concerts in the park.
Friends of De Waal Park: For years, long time regulars have been contributing to the maintenance and upkeep of De Waal Park. Monica Perrin and Jannie Hasnoot are two such regulars who have been active for many years doing whatever needed to be done to keep the park clean and safe. Finally, in 2008, long time thoughts and plans to form an official body came together and Mike Bosazza was elected Chairman of Friends of De Waal Park.
FDWP employs "Straatwerk", an organisation who employ homeless people to work and earn a small living, to clean the park once a week.
Poo bags are provided to keep the park clean.
We ensure the pond is cleaned regularly and the water changed and make sure that benches, tables and the swings, slide and jungle gym are well maintained and painted.
Visit www.dewaalpark.co.za for more information.
5 December 2013

Zip Zap Circus Raises R266 000 over charity lunch

On 26 October, the Zip Zap Circus School held a small 45 guest luncheon at the renowned restaurant Bistrot Bizerca in Cape Town's Heritage Square where over R266 000 was raised. All proceeds from the event will go towards further growing Zip Zap's programmes that provide more than 600 youth with resources to develop skills through the medium of Circus Arts.

The highlight of the event was an auction whereby a selection of wine, art and more were auctioned off to the highest bidder. The auction, conducted by the country's top female auctioneer Ariella Kuper of auctioneering company Clear Asset, included two 1771 wine magnums decorated by acclaimed artist Paul du Toit, and 17 year Formula 1 chief lollipop man turned artist Alastair Gibson, a photoshoot with Parisian Jean Marc Lederman and an exclusive dinner for 12 people with a Delaire Graff head chef at Tulip House. The auction raised a total of R226 000, with an additional R40 000 raised from ticket sales.

Comments Ariella Kuper of Clear Asset, ''What an incredible and dignified event with fine wine, Bizerca cuisine, and generosity of just 45 people. It was fantastic to see such competitive bidding for a great cause - the atmosphere throughout the lunch was absorbing. The Zip Zap Circus continues to inspire and empower young people and each year we see the results that these annual events bring to the school. I am extremely proud to be associated with such a great cause.''

During the event guests enjoyed a three-course meal paired with a selection of local wines, sponsored by Villiera, Iona, and Anthonij Rupert.

Zip Zap Circus is an innovative school of circus arts, inspiring and empowering young people. The school is dedicated to supporting and conducting training in circus arts and performance as a powerful tool for social transformation, youth empowerment, team building and community upliftment. Attendance to Zip Zap is free and the funding for the school is attained through performances, grants, sponsorships and donations.

Minuteman Press Cape Town was proud to be part of this fund raiser and to sponsor the event programme.

Visit www.zip-zap.co.za for more information.
26 November 2013

---

Minuteman Press Cape Town sponsors study aids for matrics

Minuteman Press Cape Town sponsored the purchase of rights from Paperight and printing of study aids for the matric class of Silverstream Secondary School with a value in excess of R10 000.

Silverstream had the worst matric results in Cape Town in 2012. Rob Brickhill of Minuteman Press Cape Town identified the school as a potential target for assistance. 'We approached the school and saw that there was firstly a need for supplementary study aids, and a willingness of the staff there to achieve results and improve the lot of the students,' said Brickhill. Yazeed Peters from Paperight was helpful putting the deal together with the school and working with Miss Essa from Silverstream to best determine their requirements from Paperight's extensive library of study aids. Paperright (http://www.paperight.com/)

With the help of Minuteman Press Cape Town and Paperight, the entire matric class of 2013 at Silverstream Secondary School were provided with free supplementary study material.

Paperight is a useful online source of books, particularly school and university set works and study aids. Minuteman Press Cape Town is an authorised distributor enabling us to print these books at very favourable prices and without risk of transgressing copyright laws.


AfricaPrint Published: 20 June 2013 (http://www.africaprint.com/article/minuteman-press-sponsors-study-aids-for-matrics)

The SA Print Directory Published: 13 August 2013 (http://www.saprintdirectory.co.za/saprintdirectory.co.za/Articles/Article.aspx?id=34)