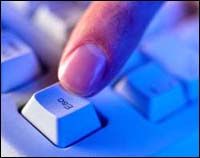 Below you'll find a compilation of answers to questions we commonly hear from customers. If you cannot find what you're looking for, please don't hesitate to contact us. We want you to have the information you need to get the final result you want.
How do I go about getting a QUOTATION / estimate from you?

Need a quote on a job you have in mind? Whether you're still sketching on a napkin or have print-ready artwork, we can help with the next step. Simply use our online quote request form by clicking here.

Please provide as much detail as possible to assist us in providing you with an accurate quotation or alternatively email your request to estimating@minutemanpress.com or else give us a call on +27 (0)21 424 3004 and speak with one of our customer service representatives.

What is a PROOF and why is it needed?

A proof is a one-off copy of your printed document used for visual inspection to ensure that the layout and colours of your document are exactly how they are intended to be. A proof is made prior to sending the document to the press for final printing.

Typically, we will produce a proof that will be sent to you online in PDF format or on printed paper, which can be either viewed in our store or delivered to you in person.

Your approval on the final proof is the best assurance you have that every aspect of our work and your own is correct, and that everything reads and appears the way you intended. Mistakes can and sometimes do happen. It benefits everyone if errors are caught in the proofing process rather than after the job is completed and delivered.

What are the TYPES of BINDINGS I can use for multi-page projects?

Some of the common methods of binding books and other multi-page documents include:

Stapled: Using one staple in the top left corner to bind the pafes together.

Saddle-stitch binding: Using staples along the folds of the pages to bind them together.

Wire binding: Wires in a spiral form threaded through punched holes along the binding edge of the papers. Allows the document to lay open flatly.

Plastic comb / ring binding: Similar to wire binding but using a tubular plastic piece with teeth that fit through rectangular holes punched into the binding edge.

Ring binding: Holes are drilled (punched) into the pages and fitted into a ringbinder file provided by us or you. Create-O-Cover PVC ringbinder files are a popular choice with clear anti-reflective pockets on front cover and spine that allows for front cover and spine inserts.

Perfect binding: Gluing the outside edges of the pages together to create a flat edge.

Case binding: Sewing the pages together and then attaching them to a hard cover.

Is WHITE considered a printing color?

No. White is not generally considered a printing color as typically the paper itself will be white. If a colored paper (something other than white) is chosen, then white becomes a printing color if any text or graphics require it.

What are PANTONE (spot) colours?

Pantone colours refer to the Pantone Matching System (PMS), a colour matching system used by the printing industry whereby printing spot colours are identified by a unique name or number (as opposed to just a visual reference). This helps make sure that spot colours turn out the same from system to system, and print run to print run.

Some Pantone colours can be matched using full colour printing while others cannot like bright pastel colours, metallic colours, etc.

What different types of materials can be used for LABELS or STICKERS?

Materials for labels and their application include:

Paper, Uncoated: Use where you need the label to be easily written on by hand or printed on by machine. Indoor use, not water-proofed.

Paper, Glossy: Use when you need good printability. Keep in mind that it cannot be written on easily by hand. It comes in semi-gloss as well as high-gloss options. Although for indoor use and not 100% water-proofed, it is succefully used for e.g. wine bottle labels.

Vinyl: Use vinyl for indoor or outdoor environments, or if applying a label to a difficult surface. Water proof. Vinyl labels can also easily be cut into any shape of your choice. It is availble in white gloss, white matt, or clear gloss options.

What is saddle-stitched booklets?

Two or more sheets of paper are folded in half and bound using two wires (staples) on the fold (spine) of the pages. It is ideal for binding booklets of up to around 60 pages.

The cover (outer) sheet of the booklet can be on the same thickness paper as the inside text pages or a bit thicker. It is called a Self-Cover Booklet if all the pages is on the same thickness and Plus Cover if the outside sheet is thicker.

Because each sheet of paper is folded in half, each sheet yields 4 available pages to print on. A saddle-stitched booklet is therefore only available in multiples of 4 pages (whether each of these pages are printed on or not).